Rachel Carson Trail major reroute: Ridge Road
The trail no longer follows Ridge Road in Fawn Township!
A mild winter allowed our trail crews, led by Mark Eyerman, to build a new trail along the hillside between Ridge Road and the Route 28 expressway. It connects the park-and-ride lot at Bull Creek Road & Ridge Road with Burtner Road, eliminating about 1.2 miles of paved road. After 45 years, the Rachel Carson Trail is no longer on Ridge Road.
Please spread the word so people who hike on autopilot will know to look for the new blazes on the west side of Burtner Road, and on the north end of the park-and-ride at Bull Creek Road. (The blazes on the old route are still present but will be removed shortly).
A huge thanks to everyone who volunteered on the work days!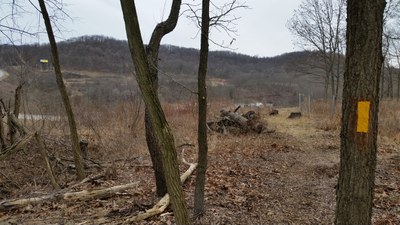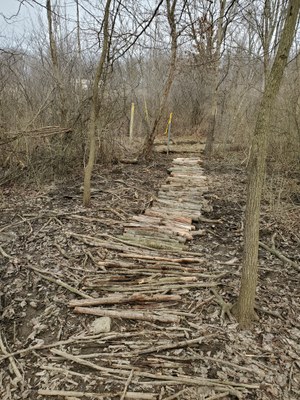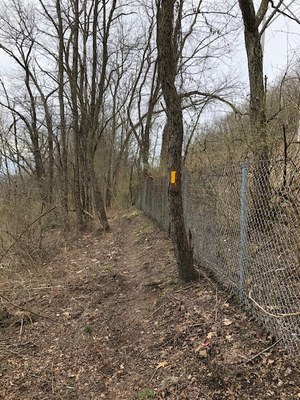 Photos thanks to Diane Kostka, Steve Mentzer, and Levi Wilson.